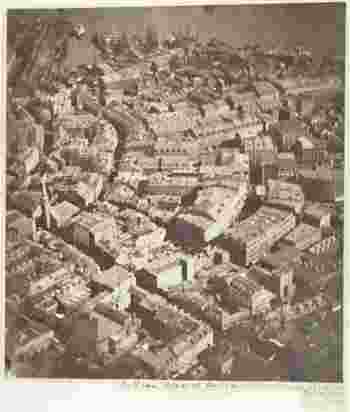 Photography was a time-consuming and challenging art during the 19th century. However, that didn't deter many photographers from embarking on adventurous photography ventures.
In 1860, James Wallace Black took an aerial photograph by flying in a hot air balloon. It is the photo of Boston from a height of 2,000 feet in the air.
Interestingly, this is the second aerial photograph. In 1858, Felix Tournachon shot the first aerial photo of the Bievre Valley, France from a tethered balloon. There are no copies of this first picture available.